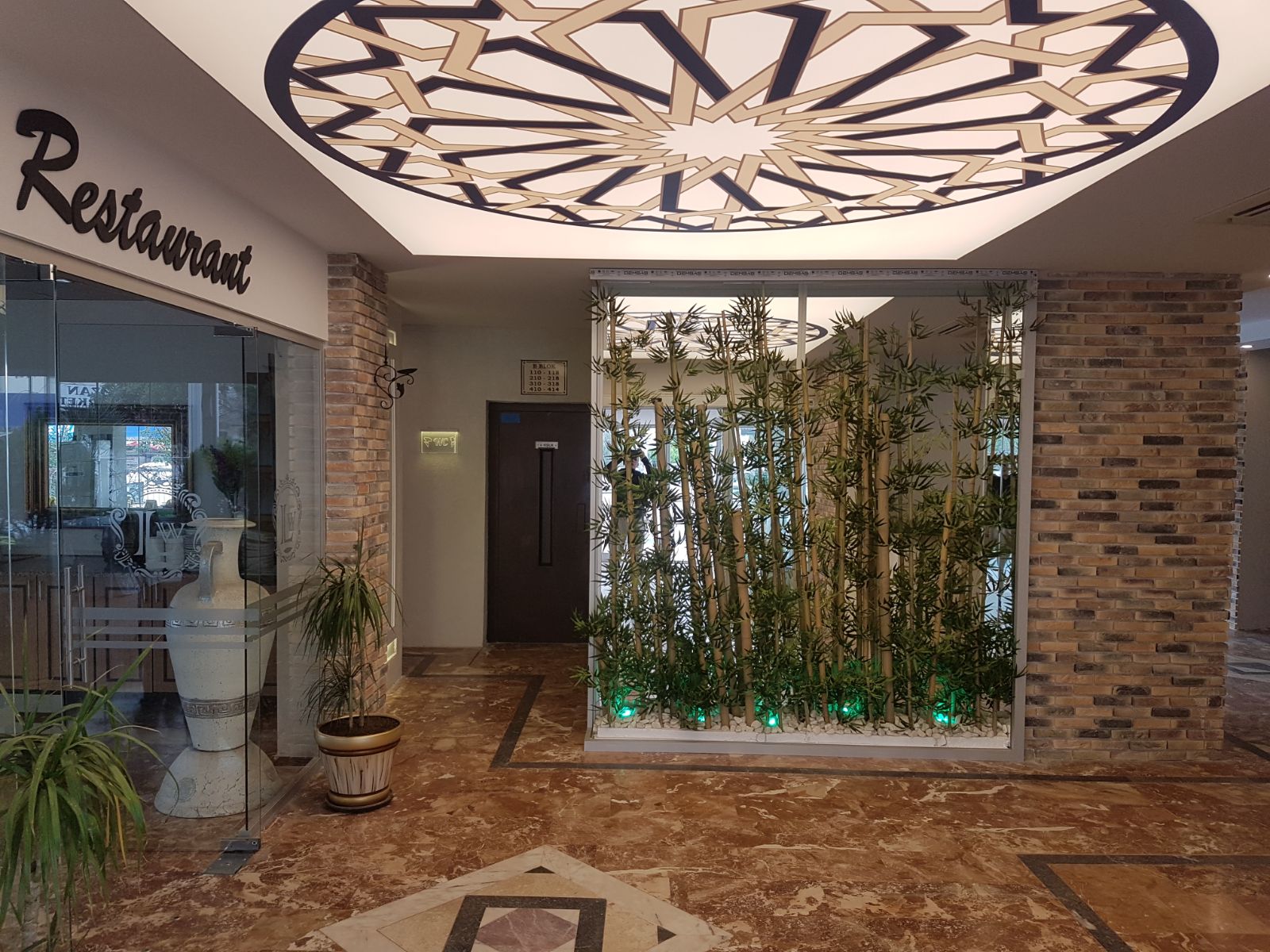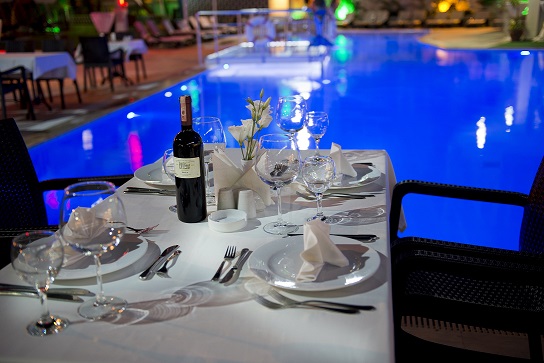 Lara World Hotel is at the service of our guests from home and abroad all the year round with professional staff providing our guests a familiar atmosphere. There are an Indoor Restaurant for 150 people, another restaurant by the Poolside for 300 persons, Lobby and Pool Bar, Spa, Outdoor Swimming Pool and another Pool for Children, Playground for Children, Free Wi-fi and Free Outdoor Parking Area in our hotel. Lara World Hotel is situated near the world-famous Lara area in Antalya in a location at a distance of 10 km and 9 km from the airport and the city centre respectively. Our hotel is in just 250 m walking distance from the beach. It is a beach with fine sand and pebbles; our guests can avail themselves of the chaise lounges, umbrellas and towels in the beach free-of-charge. Our guests can enjoy the Spa Centre in our Lara World Hotel and benefit from our massage and therapy service there in a relaxing atmosphere helping one to relieve stress and fatigue.

Food & Beverage
24 Hour Front Desk
Restaurant Alakart *
General
24-Hour Reception
Air-Condition
Bar
Buffet Breaksfast
Designated Smoking Area
Elevator
Entrances with video surveillance
Express Check-In/Check-Out
Family Rooms
Flat-screen TV
Garden
Heating
Hotel's own parking space
Lift/Elevator *
Lobby Bar
Luggage Storage *
Private Beach Area
Restaurant
Restaurant (à la carte) *
Restaurant (Buffet)
Safety Deposit Box
Snack Bar *
Soundproof Rooms
Sun Terrace
Services
Airport Shuttle (Surcharge) *
Baby Chair
Beach and Pool Umbrellas
Beach Lounger
Blue Flag
Breakfast
Capless Drinks All Day Long
Changing Room *
Children's Swimming Pool
Concierge Service
Currency Exchange
Dinner
Express check-in/check-out
Fax/Photocopy *
Five o'clock Tea
Football (Paid) *
Free Bathroom Supplies
Grocery *
Ironing Service *
Laundry
Market
Meeting/Banquet Facilities *
Mini Bar *
Pool Sun Loungers
Rental Car *
Room Service *
Shared lounge/TV area
Shuttle Service *
Suitable for Children
Sunbed
Tour Desk
Transfer Service *
TV
Tv Room
Vanity Mirror
Wake-up Service
Wi-Fi Internet Connection
Wi-Fi Internet Connection Available (Paid)
Activities
Boat Tour *
Chess
Children's Playground
Dart
Darts
Diving
Hiking
Massage *
Mixed Outdoor Pool
Outdoor Pool (Seasonal)
Sauna
Snorkelling
Stream Bath *
Swimming Pool
Table Tennis
Turkish Bath *
Satellite Channels
Satellite Channels
* Marked services are not free of charge.
DELUXE
5
5
5
5
6
6
6
6
6
6
6
6
6
6
6
6
6
6
6
6
6
5
5
5
5
5
5
5
5
6
6
6
6
6
6
6
6
6
6
6
6
6
6
6
6
6
6
6
6
6
6
6
6
6
6
6
6
6
6
6
6
STD
4
6
4
3
-2
-3
-8
-9
-18
-22
-24
-23
-22
-16
-17
-13
-6
-2
1
2
8
16
18
16
16
18
21
23
21
17
16
4
6
9
6
8
14
16
14
12
6
5
3
3
0
2
11
15
16
18
20
19
16
17
16
21
23
25
28
30
32
STD-SEA
17
17
17
17
17
17
17
17
17
17
17
17
17
17
17
17
17
17
17
17
17
17
17
17
17
17
17
17
17
17
17
17
17
17
17
17
17
17
17
17
17
17
17
17
17
17
17
17
17
17
17
17
17
17
17
17
17
17
17
17
17
SEA-STD
13
13
13
13
16
16
16
17
17
17
17
17
17
17
17
17
17
17
16
16
16
15
15
15
15
15
15
15
15
15
15
16
16
16
16
16
16
16
16
16
16
16
16
16
15
15
15
15
15
13
14
15
16
16
16
16
16
16
16
17
17
FAMILY
2
2
2
2
2
2
2
2
2
2
2
2
2
2
2
2
2
2
2
2
2
2
2
2
2
2
2
2
2
2
2
2
2
2
2
2
2
2
2
2
2
1
1
1
1
1
1
1
2
2
2
2
2
2
2
2
2
2
2
2
2
ha
17062
Hotel/ha.17062-Lara-World-Otel